Modular XR Stage . Anywhere . Anytime . For Everyone
Ford XR Stage at Shanghai Auto Show 2021
We were invited by Imagination Shanghai to create a XR stage for general public to experience the powerful technology of XR production, everyone gets to experience a glimpse of future film making. A combination of virtual and real-time generated scene and visual effects.
After looked at the brief, we immediately decided this can be a project where we could create an XR experience that not just to take place in a big film studio. But it can be setup anywhere we want. What is the pre-programed and plans we need to make in order to have it mobile and also on demand, without complicated setup. 
This may not look like a big XR project or setup but our challenges are compressing the studio XR setup into a compact modular setup that easy to use and everyone get the instance experience in the public space.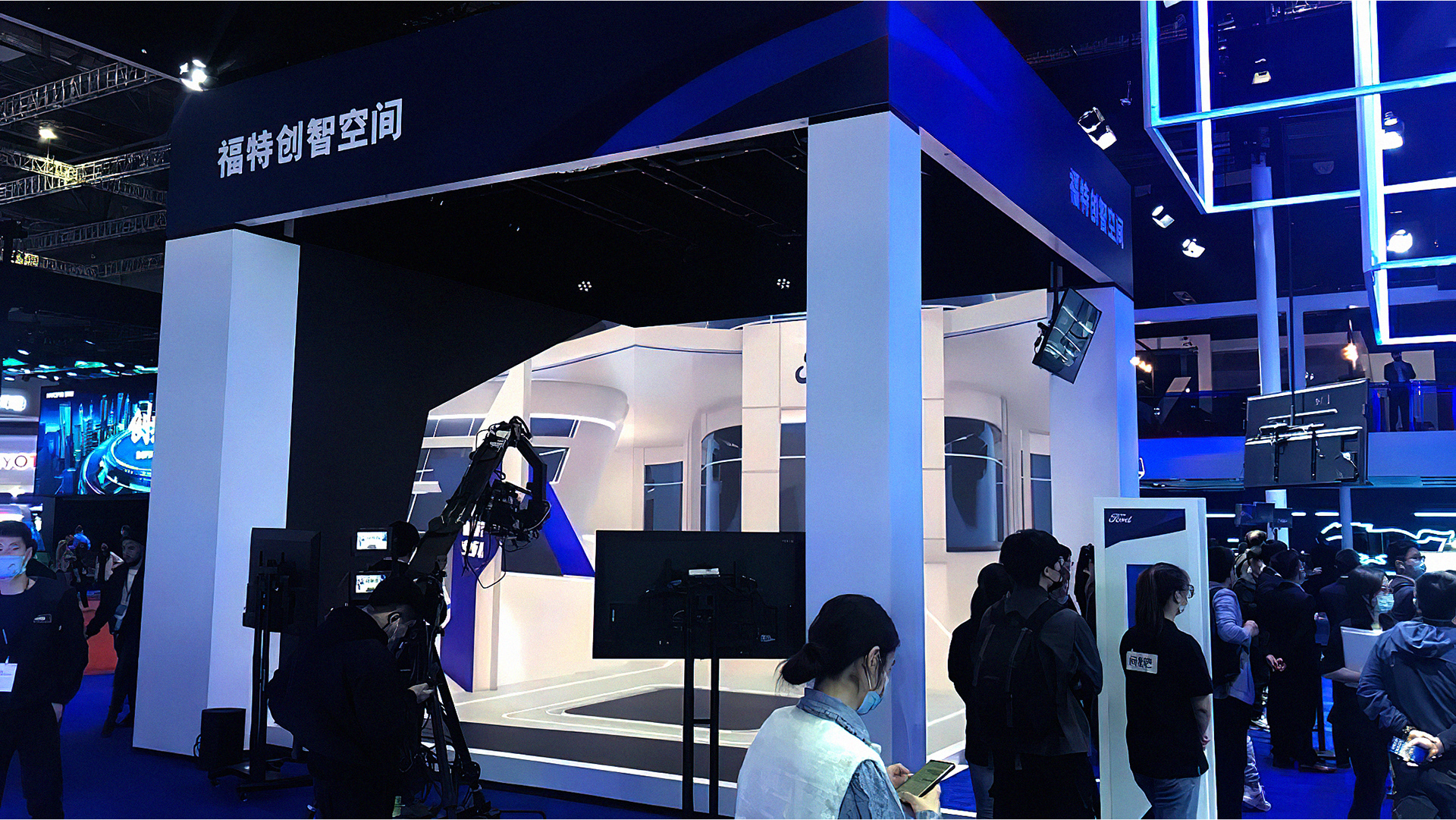 Agency - Imagination Shanghai
Creative Director – Ian Greenhalgh, James
Technical Director - Yang Jian
Disguise System and Construction - Showplus China
3D Support – Guo Mao Lin, Dong Yang
Lead Unreal Artist - Bart, Joroen Wielheesen, Shang Fei
Unreal Blueprint - Hao Cheng Guang
Unreal Animation Support – Wei Ni, Tamishu