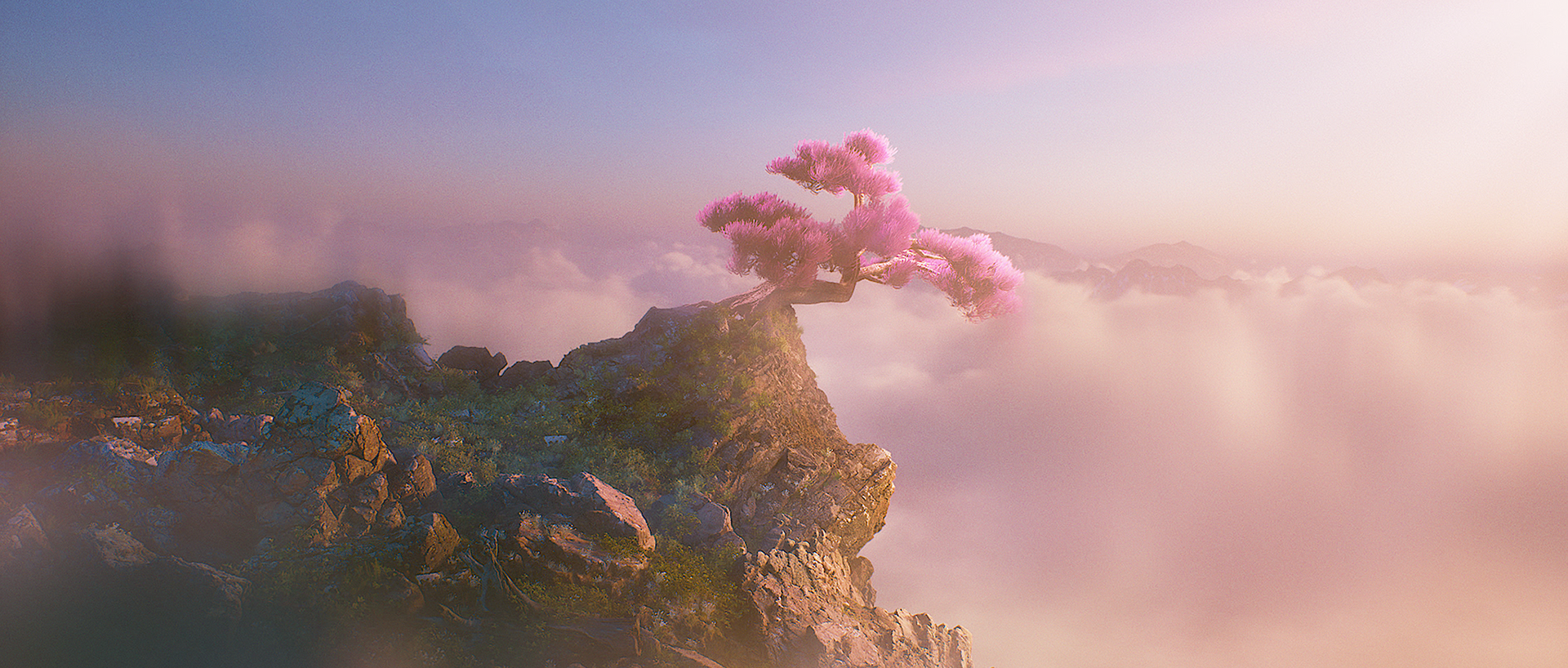 REDISCOVER ORIENTAL AESTHET

IC
Written and Directed by Kaism
From April to September 2022, an aesthetic feast of the Hongqi was launched, inspired by the NEV design language of Hongqi.
From creative direction to filming execution and post-production compositing, SBF smartly blends the thematic colours of Hongqi, the exuberance of the mountains and rivers, and the infinite fantasy of the metaverse in one. The whole film is a perfect reflection of the charm of Chinese aesthetics and the whimsical exploration of the metaverse. This is undoubtedly a bold breakthrough for both Hongqi and SBF.
The Hongqi NEV design film was led by SBF, with SHOWPLUS as the technical partner. Through the combination of virtual and real scenes also some different filming techniques, the design concept and pursuit of the Hongqi NEV Sedan were presented in a multi-dimensional way.
The design and layout of the scenes were also the highlights of the shoot. Unlike the usual floor and main screen XR shooting mode, we replaced the floor LED screen with a water pond to recreate the realistic setting of the lake. The reflections from the water and sky screens echoed each other onto the body of the car, making it difficult to distinguish between the real and the virtual.
The challenges we faced during the project
1, we build the real water pond on set - to create the realistic water effect, our team tried to create a combination of real set and XR as much as possible. The water pond was surrounded in the middle by the 270°main LED screen.
Modern Oriental Design Aesthetics - the scene design combined modern Chinese aesthetics with a technology-driven metaverse, reflecting both the charm of the East and the infinite possibilities of the metaverse.
3. The realism of the virtual production of the water surface and the transition to the real filming of the water surface – a combination of oversized LED screens and Disguise vx4 media servers drive the film, with Disguise XR rendering server running at 10bit high-quality to render real-time scenes and effects to achieve a combination of virtual and reality.
The film was produced by a team from Malaysia and Beijing. The whole production was completed in just one month from creative, filming to overall post-production and we received impressive positive feedback from the clients and the industry.
Hongqi Design Film XR Production Full Credit List
Technical Director: David Ran
Producer: Kaylee Tee, Molly Liu, Yanlu Guo
On-site Producer: Daming Wang, Liang zi
Creative, Conten

t & Scene Developme

nt
Lead UE Artist/ Teams: B-ART, Ninitan, Benny
System & Construction: Showplus
Compositor: Azhan, Kee, Hasrezel, Dongyang
Color Grading & Clean up Teams: Shan Nai, Guang Yao
Audio Mixing: Shuai Shuai
Produced at Super Bonfire Group with partners