Genesis Brand Vision An

nounce

ment 2022
THE FIRST-EVER GENESIS 
META STUDIO & LIVE SHOW IN THE METAVERSE
We were tasked by Auditoire to produce a creative solution for the Genesis Brand Vision Announcement, to blend the physical and virtual world in a 15-minute film and create a parallel experience in the Chinese Metaverse platform, Baidu Xirang.
The brief was to bring to life Genesis's future EV strategy by creating an elevated experience that will guide the audience from a real familiar environment to a new virtual world built upon the brand vision of sustainability and design philosophy where less is more, and simplicity be

comes ultima

te sophistication.
Working along lead agency, SBF was responsible for entire Creative Planning, Design, Launch XR production & post-production. Certain content & film were showcased were done by partnering studios & artist including 
This is the largest XR stage ever built by SBF to

date, measurin

g an impressive 24x8 meters and encompassing a massive 670 square meters of LED volume.
In this film, we introduced a metaverse world that reflects Genesis brand and design philosophy where we transport Markus Henne; CEO of Genesis China who is the presenter for the show, together with Jay Chang (Global Head of Genesis) from Korea and Luc Donckerwolke (Genesis Chief Creative Officer & Chief Brand Officer) from Germany. To achieve this, we proposed the meta world to be shot in a virtual production set where we designed and built 3 different scenes. This meta world is also applied to the Baidu Xirang platform, where the audience can fully experience the real metaverse using their mobile platform.
Speech Scene 01 - Style Frames & Art Direction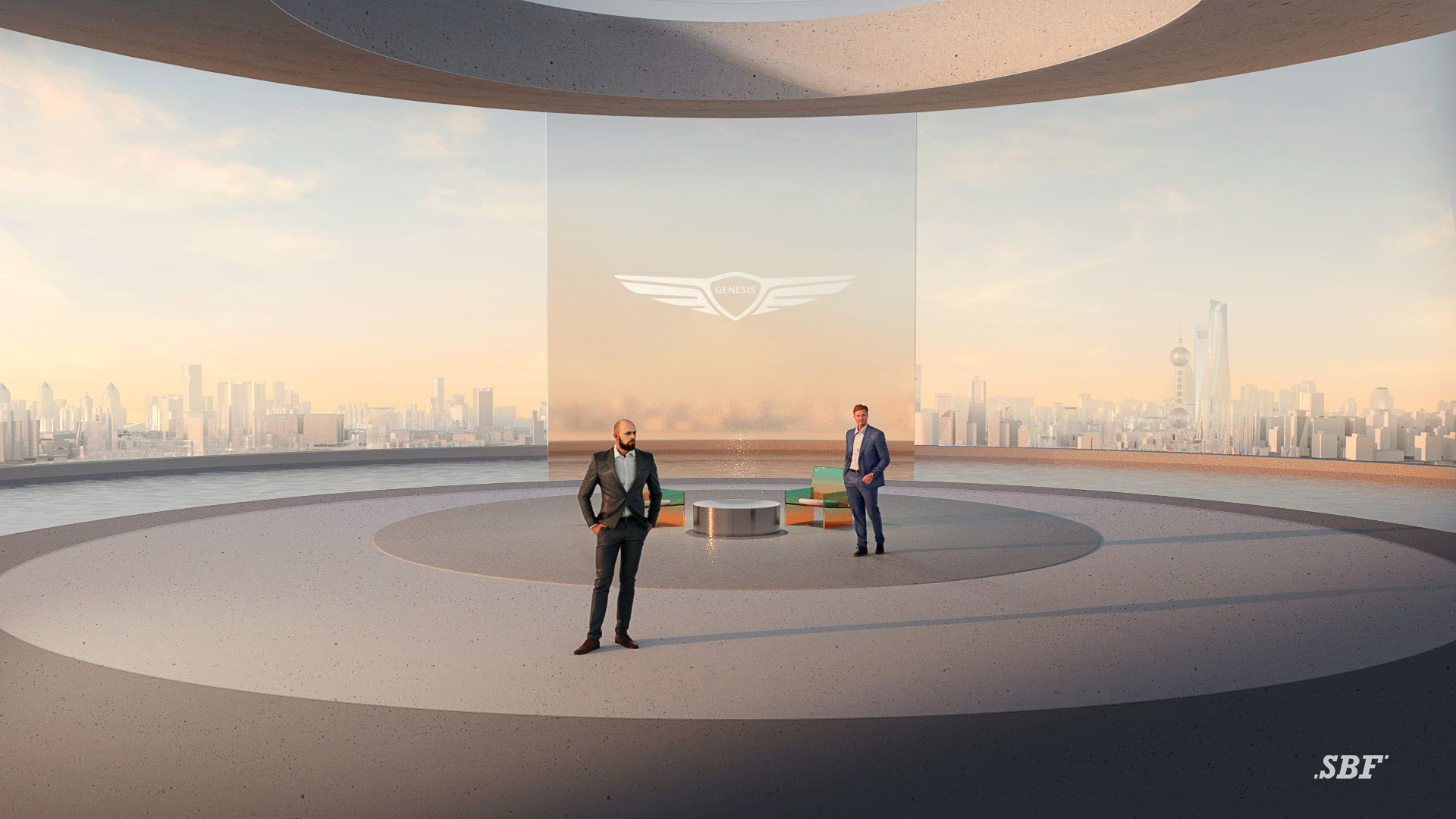 Speech Scene 02 - Style Frames & Art Direction
Speech Scene 03 - Style Frames & Art Direction
One of the challenges for us was all three key speakers for the film were in 3 separate locations: Beijing, Frankfurt and Seoul. Therefore, we suggested shooting Markus in Beijing in the virtual production setup while Jay Chang and Luc were shot on a green screen, and we keyed out and composited them into the film.
Multi Location Shooting Setup Plan
UE Scene Setup for XR Shoot
Our team was responsible for the metaverse design and environment design and production, virtual production shooting, full CGI car driving sequences and post-production tasks. The postproduction took two weeks, including clean-up, animation, adjustment and editing.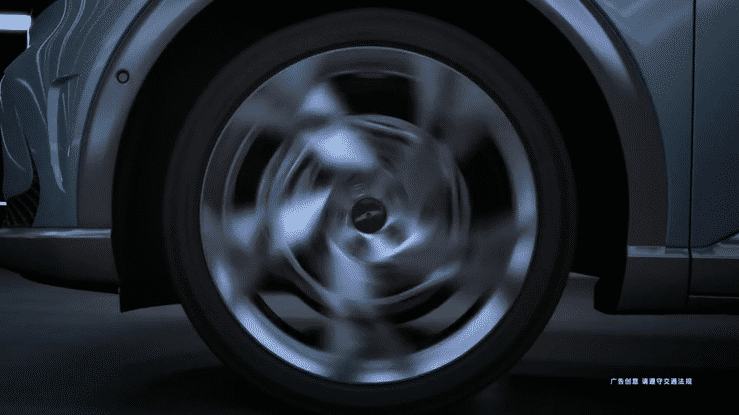 Cars Unveiling Style Frames & Art Direction
Early Concept & Art Direction
Genesis Brand Vision Announcement 2022 Credit List
E. Producer (P.I.G): Nick Dodet 
E. Producer (SBF): David Ran, Jason Kirby
E. Creative Director (SBF): Kaism
Project Manager (P.I.G): Nancy
Project Manager (SBF): Vera Zheng
Producer (SBF): Radzi Atta, Yanlu Guo, Mancy Liu
Art Director: Lock Yi, Azhan Karim
Styleframe Support: Busra
XR Technical Director: David Ran
Content Manager: Nancy (P.I.G), Vera Zheng
Unit Production Manager: Da Ming, Liang zi
Logistic Producer: Yang Zhao
XR Technical Manager: Tan Lei, Li Qiang
System & Construction: Showplus, SURA先壤影视
Lead Unreal Artist : Bart, Xiao G
UE Artist: Xiao Wen, Wei Xing, Hei Qiang
Animation Director: Azhan Karim
Editing: P.I.G, Xudong He
Lead Compositor: Azhan Karim, Madnas, DB Gao, Zhenyu
Compositors: Syazwan Nazaruddin, Yie Soon, Dongyang, Lorrypop Studio
CG Artists: Hasrezal, Firdaus, Danish, Zi Qing, Kee Li Ming, Lorrypop Studio
UE Artists: Xiao Wen, Wei Xing
Color Grading & Online Team: Fin D

esign, S

han Nai Video
Clean-up Support: Hasrezal, Firdaus, Danish
CG Support: Xiao Wen, Danish
Produced at Super Bonfire Group with partners from P.I.G, Fin Design and Lorrypop Studio