HONGQI BRAND DAY VIRTUAL EVENT 2022
Hongqi Brand Day was launched virtually on September 5, 2022. This launch revolves around the concept of Hongqi NEV Design and combines the most popular element - metaverse to bring an audio & visual feast to the audience.
This is another full-size launch production by SBF. It took us a total of 6 months to prepare and complete this project, which include the Hongqi design film XR shooting, green screen shooting for the speech, a full CGI opening video, designing & producing 10 scenes and multiple transitions, and post-production work.
The opening CGI film was based on the "3 main chapters" which are Red, Blue & Green taken from the brand. We tried to interpret the inner meanings through a new perspective and present them to the audience in a form of visual art.
From the interpretation of the first perspective:
Red - the historical journey of Hongqi
Green - Hongqi's vision to build a Green city for their user
Blue - A vision of the metaverse community in the future
This 4-minute full CGI opening video is a full interpretation of Hongqi's vision for the past, present, and future.
The biggest challenge was the shooting of the entire speech content. We have a total of 10 dynamic virtual scenes and 6 different transitions, and we only have 1 to 2 days to shoot. We also have a very limited time to do the post-production. Therefore, our creative director decided to use Unreal Engine for rendering and compositing the scenes. We also did a lot of pre-shoot scripting and rehearsal to ensure the efficiency of the shoot and the outcome.

It was a mess, halfway through the project client decided to make a change for everything.
This Hongqi Brand Day virtual launch was another new challenge for us, and we were constantly creating and learning from the process, from the design concept of the scenes to the testing of each scene, shooting, and the extensive post-production process, it almost occupied all our team to pull it off. Not forgetting the exploration with the Hongqi team, to align and finally deliver a full piece for the brand.
Opening Video Styleframes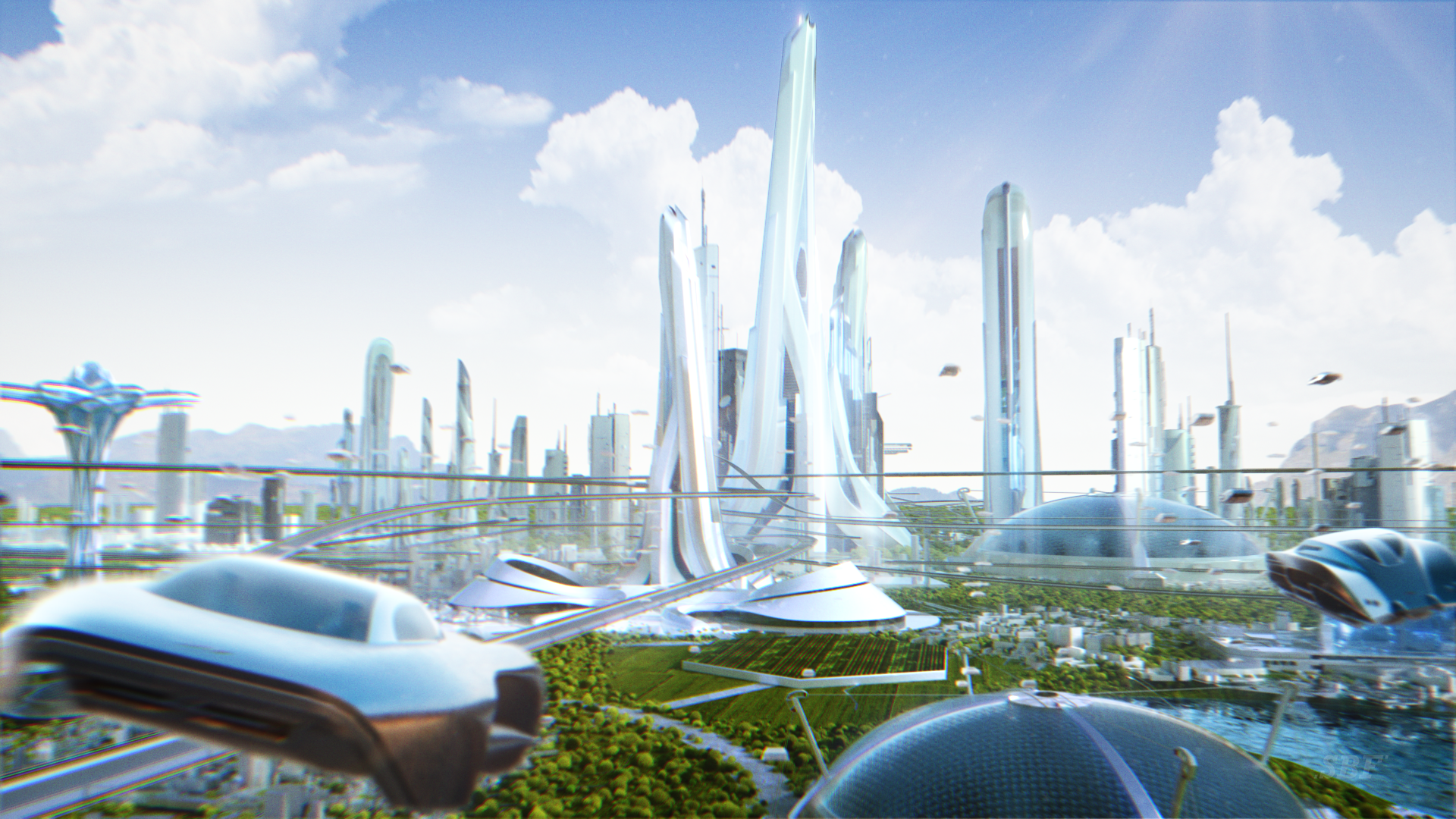 Technical Director: David Ran
Content Manager: Kaylee Tee
Producer: Kaylee Tee, Anan, Molly Liu, Yanlu Guo
On-site Producer: Daming Wang, Liangzi
Creative, Content & Scene Development
Creative Director: DB Gao
Style Frame Support: Busra, Victoria
Lead UE Artist/ Teams: B-ART, Zhenyu, Dongyang, Xiaowen, Xiao G, Hei Qiang, Fukun, Anqi
Lead CG Artist/Teams: Adai, Taozi
System & Construction: Agency vision lab & High team
Producer: Radzi
Lead: Nas, Azhan, Syazwan
3D: Ming, Studio Quasa, Kee, Hafeez, Hasrezal, Danish, Firdaus
Compositor: Mansell, Studio Quasa, Azhan
Mocap: EDT
Editor: Lumi, Juan Juan, XiaoHe
Compositor: DB Gao, Min Min, Zhen Yu, Zi Qing, Dong Yang, Heiqiang, Xiao G, Fukun, Adai
Color Grading & Clean up Teams: DB Gao, Zhen Yu, Dong Yang, Fukun, Zi Qing
Audio Mixing: Shuai Shuai