- Vision Beyond the Horizon -
SBF teamed up with agency Gigo & FF Extraordinary for All New Audi Q8 Launch in Whistling Dune Bay Inner Mongolia. SBF in charge of a few main aspect of the show with radugadesign. The key highlight of the launch was the first reveal of the dune projection and the finale show which covers 180 x 20 meters area, along with over 30 cars choreographed driving route on the dune itself.  It was a pretty short production timeline of 3 weeks for both SBF and radugadesign team to make this show alive.
The 8th dimension is a sense above space where you can explore different dimensions of Q8, from abstract visual content to real visual content. It combines the elegance and wildness. It is a new premium.
​​​​​​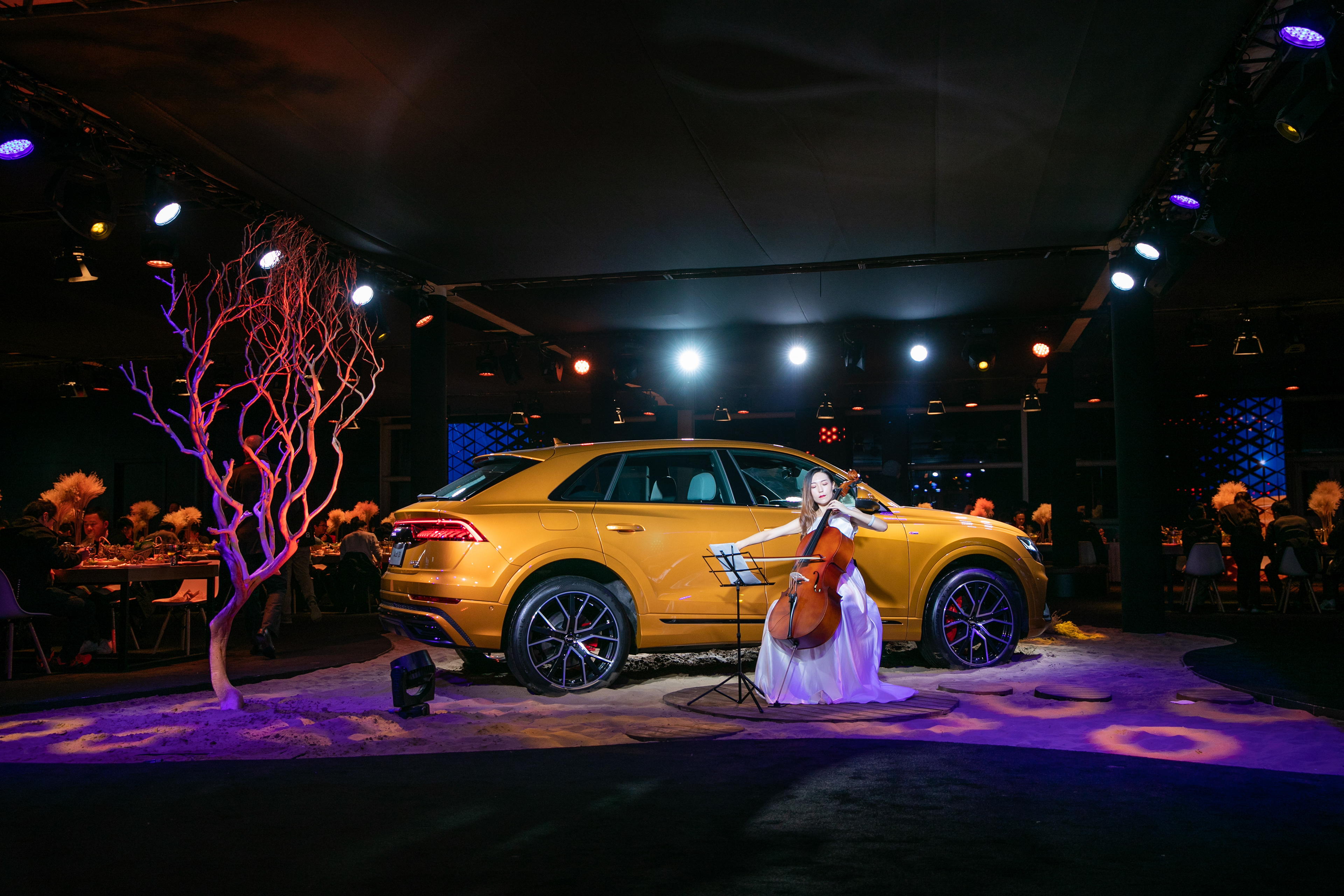 Event Location - Whistling Dune Bay
Named by the geographic phenomenon of "singing sand," Whistling Dune Bay is located in the Kubuqi Desert, Dalad Banner of Ordos City, Inner Mongolia. It situates at the easternmost borderline of desert in China and is called the Head of Dragon Desert. Han Tai Chuan River flows in front of it and Gu Zi Liang Mountain.
Agency - Gigo, FF Extraordinary 
Event Show Creative - Justin Wu
Show Director - Qi Chang, Jason Kirby
Asst. Show Director - Wang Fei
Car Choreography - Sabastian
Creative Director - Kaism
E. Producer - David Ran, Shukri Yunos
Producer - Yin Chen, Daniel Chia
Logistic Producer - Gao Ying
Art Direction - Syazwan Nazaruddin, Kaism
Style Frame Design - Mansell Chan, Kee, Iris, Feng Hang
Animation Director - Mad Nas
Lead Compositor - Mad Nas, Mansell Chan, Tao Zi, Syazwan Nazaruddin
Compositor - Liu Jie, Fu Kun
Lead CG - Chan Yong Hong, Kee, Tao Zi
CG Artist - Shu Shu, Dabao, Ilham
Produced at Super Bonfire with partners. (Tenline Studio)